Apple Samsung, Why does not Apple buy Samsung?
Apple and Samsung, two prominent tech players have been competing for a long time. From forums to social media platforms, many wonders why two powerful company did not try to acquire each other.
Here some are possible reasons why apple may not buy Samsung vice versa.
Apple Samsung Different strategic focus
Apple has been deeply focused on a narrow subset of consumer electronics. The company excels at designing consumer products and has developed its own ecosystem. Apple with state art software capability like iOS and Mac OS prevents its products from being as commoditized as are Android- and Windows-based devices.
The company has no production process and no desire to do so. Apple prefers to develop "product" and rely on many sub-contractors to manufacture designed goods.
Samsung has positioned itself on very diverse set of products such as consumer and industry electronics, including appliances, digital media devices, semiconductors, memory chips, and integrated systems.
Apple Samsung Changing competition nature in terms of law & regulations
Let's say theoretically one of them acquired the other. In US market, Apple and Samsung Apple and Samsung, with a market share of 46 percent and 25 percent respectively (source).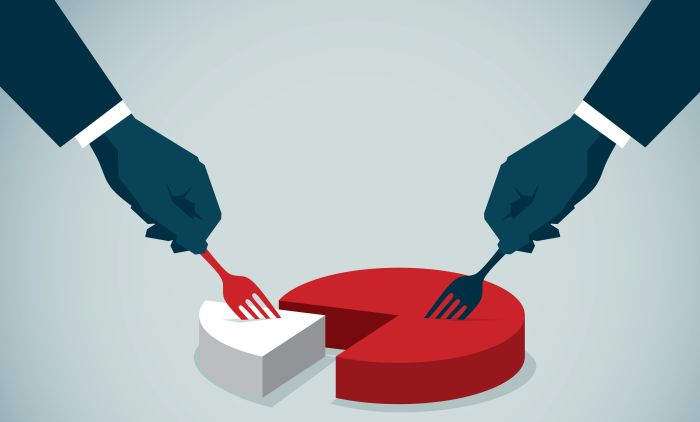 If they merged, market size of the new company would be much higher than rest of the companies in the market. No competition authority in most of the countries, especially in United States, would allow such marriage.
The deal may turn into pyrrhic victory
Many arguments mainly state that no company have enough resources to acquire the other. However, considering only cash in the pocket would be misleading.
Apple with strong investor back up or Samsung with Government support may engage in such endeavors. It would be very hard but not impossible.
The questions should be what would happen after huge investments. Will Apple receive more than its spending. What about missing opportunity the company can face? What will other players such as Huawei, Xiaomi get from this deal?
Apple or Samsung may loss competitive advantage, endanger their financial health and stability.
Profit pressure may tell a different part of the story
Apple operates in highly market depth with a market cap of $1,9 billion. As one of core strategies of Apple, the company give priority to profits over market share.
Therefore, Apple target high profit margins to satisfy its whole stakeholders concerned. Samsung on the other hand, concentrate on being market leader on sales. Hence High amount of revenue seems more important. Purchasing Samsung would lower profit levels of Apple which may cause investors' trust.
Two very distinct corporate cultures
Corporate culture refers to the shared values, standards, and beliefs that characterize members of an organization. The culture in organizations define its nature.
Corporate culture is rooted in an organization's goals, strategies, structure, and approaches to labor, customers, investors, and the greater community.
It is sad but true that corporate culture factor would not be taken into consideration in most of the merger operations. However, many academic researches show many failed mergers that lead companies to bankrupt, destroy shareholder value. Here some examples of merger graveyards.
Governments may have different agenda
Governments would not consider the possible deal as a mere transaction or transfer of ownership. Apple and Samsung are too important for their countries' economies. The Samsung conglomerate literally owns 17% of the Korean economy. If Samsung is taken over, it is highly expected that Korean Economy will be affected severely.
Transferring many intangible assets such as patents, copyrights may harm future prospects of the country, may cause loss of comparative advantage for the other companies that have privilege over foreign ones.
For additional readings, you may want to check here, here
For finding similar topics, you should check: technology